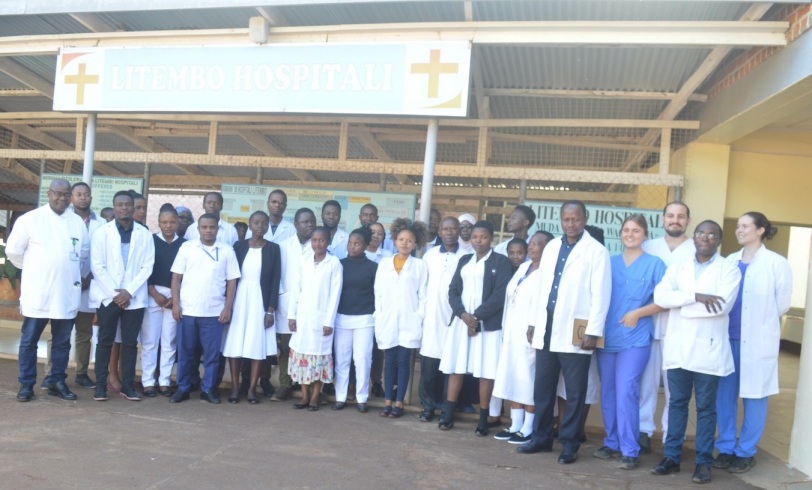 Background of Litembo Diocesan Hospital
Litembo Hospital is situated in Lituru village, in Mbuji ward, in Mbinga District. Mbinga District is part of the Mbinga Diocese, which is situated in the South West of Ruvuma Region and it is bordered by the Songea District to the East, the Republic of Mozambique to the South, the District of Njombe to the North and the Lake Nyasa to the West.
Moreover, it has an area of about 11,396 sq. km out of which 2,979 sq. km are covered with water and 8,417 sq. km are dry land. The most economic activity performed in this area is subsistence agriculture, in which 90% of the population is engaged.
The current population of Litembo alone has been estimated to be approximately 19,000. The population exists predominantly of coffee with little subsistence farming. There are no commercial farming or industry and people are relatively poor.
Although the District of Mbinga is rich in coffee production and as such relatively well off, the western part towards the lake is poor because the area is very rocky and not suitable for farming, in the hot season it is very dry and dusty and in the rainy season the roads are inundated and often inaccessible.
The infrastructure is poorly developed, only recently roads have been rehabilitated by the Government. This will make Litembo accessible throughout the whole year. 
The distance from Litembo to Mbinga town is 28 km. There are few public means of transport from Litembo to been connected, this has improved communication with Mbinga. In the last ten years ago, a mobile network has the outside world and is a major step forward for Litembo.
With 320 Hospital beds, LDH serves patients from all over Ruvuma region and occasionally receive patients from other regions. Over the years the Hospital has grown in size providing a wide range of medical and non-medical services to the communities around Litembo, Mbinga Nyasa and Songea Districts.
Welcome to the official website of Litembo Diocesan Hospital . With this website, you will be able to search for the information that you need, and explore the opportunities that exist through our hospital
Vision
To become a leading Hospital in the Region in the provision of accessible, affordable, equitable, sustainable and quality health care with the compassion of Christ
Mission
We promote and provide quality, affordable, respectful and holistic health care for all guided by Church ethics and morals
Motto
Our motto is "Patient First"
This motto is a memorable phrase that motivates our staff and is the spirit behind our Vision, Mission and Core Values.