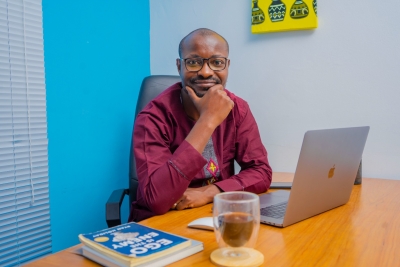 Mussa Sango has over 15 years of experience in Media development, Marketing, and Branding. For the past eight years, he has been running a media production company with a rapidly growing online radio station that focuses on youth education programs as well as non-mainstream music and art.
Mussa can easily identify and produce targeted communication. He has traveled extensively in several cities in the USA, Europe, and East Africa where he gained valuable exposure, inspiration, and experience. Mussa is hardworking, easy to work with, detail-oriented, and always meeting deadlines.
Together with the RUKA Creatives team and international partner HIP Edutainment in Sweden, he has developed the very first innovative digital platform (FutureYangu) for delivering extra curriculum content to Tanzanian schools.
The #FutureYangu podcast is a career guidance and counseling program for Secondary Schools.